On Friday August 18, 2023, the sand volleyball league hosted an annual fundraiser entitled the "Volley Ball" at PTown Bar. The event pairs local drag performers with players selected by league vote in a night of collaborative performances in competition to win the crowns.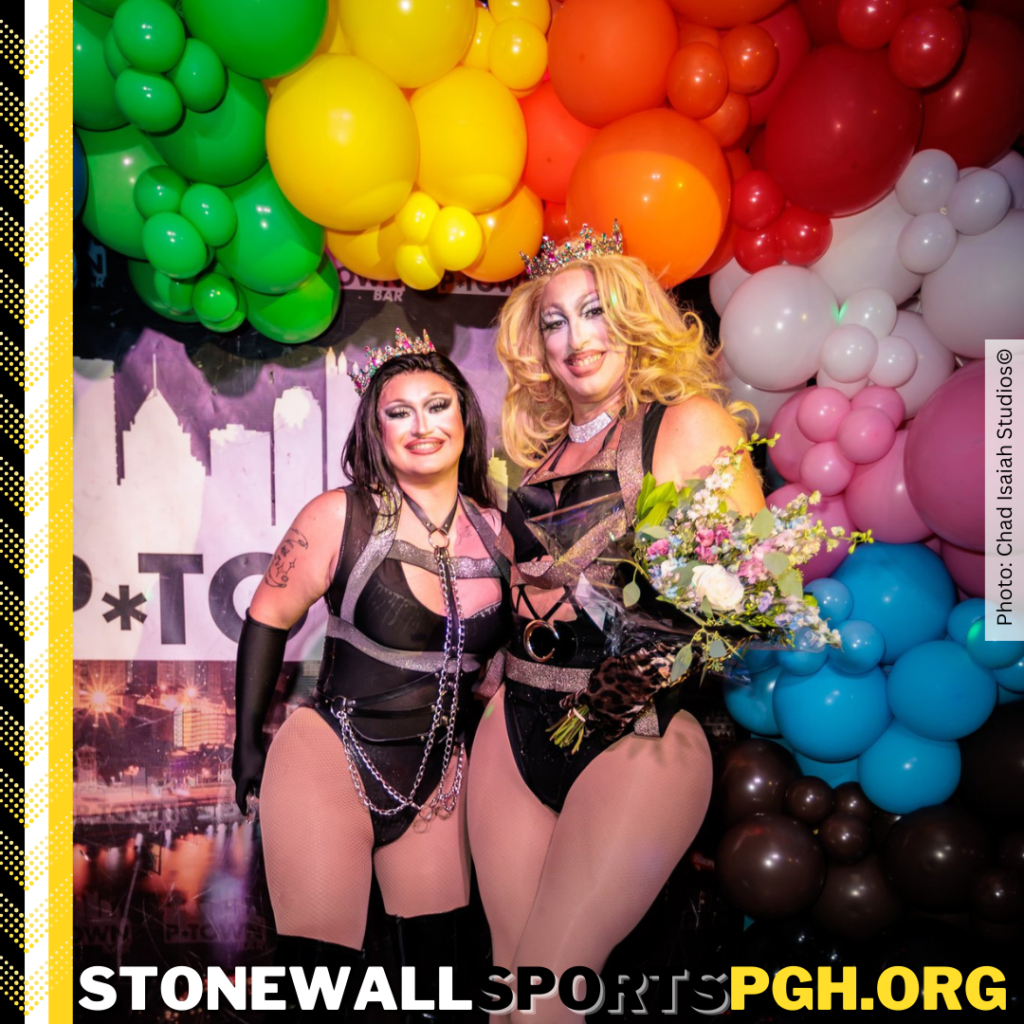 Congrats to our Winners Jenny Jagoff (Justin DiPerna) & Luna Skye. Additional thanks goes to our close runner up, Whiskey Rick (Elizabeth Kappel) & Max Starvania, and 3rd place pairing of Kosher Spice (Todd Feiler) & @ViiVian Spice (Toni Dyson).
Thank you to everyone who attended our Annual Volley Ball and P-Town for hosting us. We had a great turnout, and I'm happy to report that we raised $4,000 for SisTers PGH!." – Commissioner Harry Caskey
View event photos taken by Chad Isaiah here.
The $4000 donation to SisTersPGH includes event admission, drag performance tips, donation from PTown Bar and donation from Stonewall Alliance. The 2023 charity impact of the organization has reached $11,152 with this donation.
Other donations:
– Bowling League's Largest Season Crowns Winners, Donates $2,500 To Charity
– Kickball Donates $1,500 To FurKid Rescue From Special Paw Pageant
– Bowling League Donates $1,550 And Crowns Winter 2023 Teams
– Dodgeball League Makes $1,600 Make-A-Wish Donation