On March 12, 2023, Stonewall Dodgeball Pittsburgh presented the Make-A-Wish® Greater Pennsylvania and West Virginia chapter with a $1,600 donation from this season's fundraising efforts. This chapter of Make-A-Wish grants wishes in 57 counties in western, central and northeastern Pennsylvania and West Virginia.
Stephanie Pugliese accepted the donation from the dodgeball board members Andrew Episcopo, Michael Hetzer and Nikki Nastasi between scheduled games in front of an audience of players.
The donation was funded from the raffle baskets players had entered to win over the course of the first 7 weeks of play and $500 allocated from league registrations. "The baskets were filled with donations from local businesses and league members who support our community. Their generosity was key to making this charitable donation," said Commissioner Nastasi.
Special thanks to the following organizations: Dancing Gnome Brewery, Grist House Brewery, Allegheny Artisan, USA Dodgeball, Hitchhiker Brewery, Necromancer Brewery, 11th Hour Brewery, 60 Minute Missions Escape Room, Ascend Climb, Pittsburgh Center for Complementary Health and Healing, de Fer Coffee, Stonewall Pittsburgh, Stonewall Nationals, Dick's Sporting Goods, Capital Grille, and Piatt Sotheby's Reality.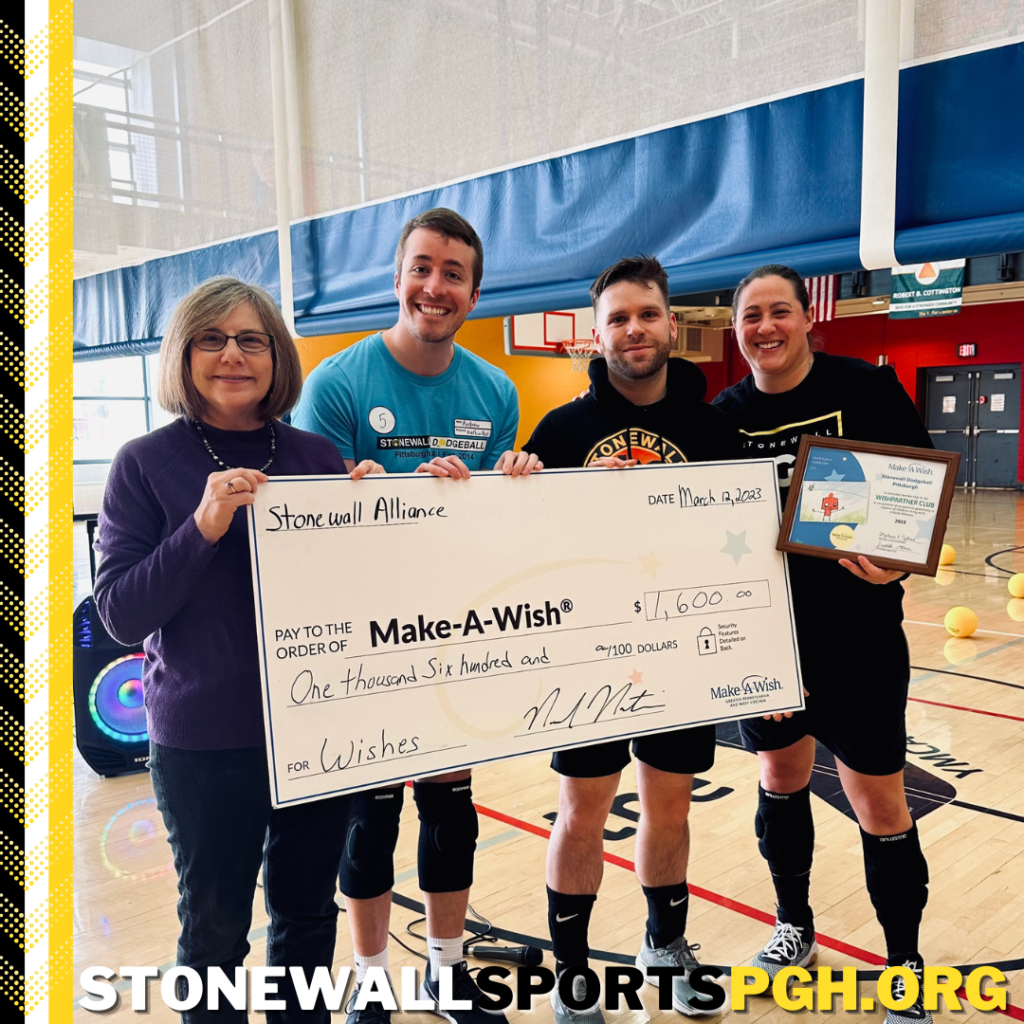 Stonewall Sports Pittsburgh donated over $10,000 to an array of charities in 2022. This is the first league donation for the 2023 calendar year.