On August 29, a special darts tournament was hosted to raise money for a local LGBTQ+ Initiative at Bowlero Pittsburgh, home of the Stonewall bowling league.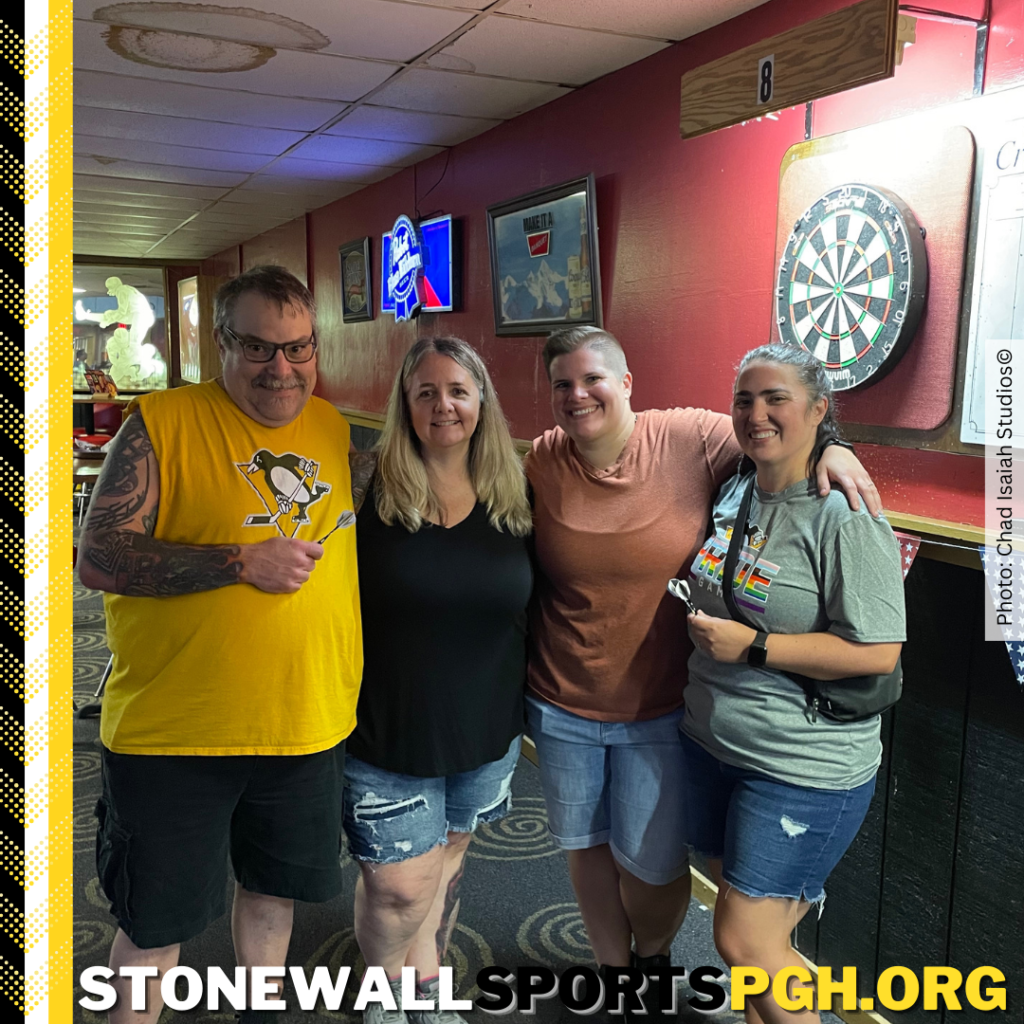 After a double elimination bracket which included games of 501 and Cricket, Greg and Jackie Cline prevailed over Steph Suskey and Jess Botti as tournament winners. The winners declined their $50 gift card prize value in favor of increasing the charity donation.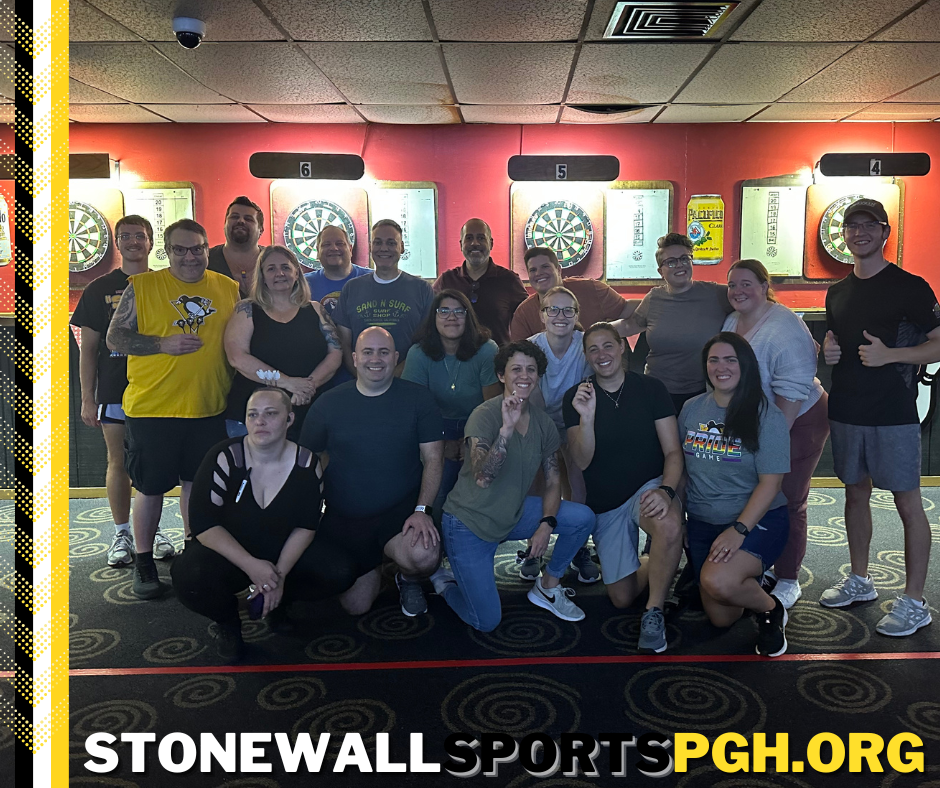 Each participant received one vote each to select the benefactor of the event from the choices below. The popular selection was the Big Siblings Program from Big Brother Big Sister of Greater Pittsburgh. A $200 donation is being made by Stonewall Bowling Pittsburgh as a result.
Event attendees indicated they were pleased with the event and hope that another steel tipped darts tournament can occur between the fall and spring bowling seasons.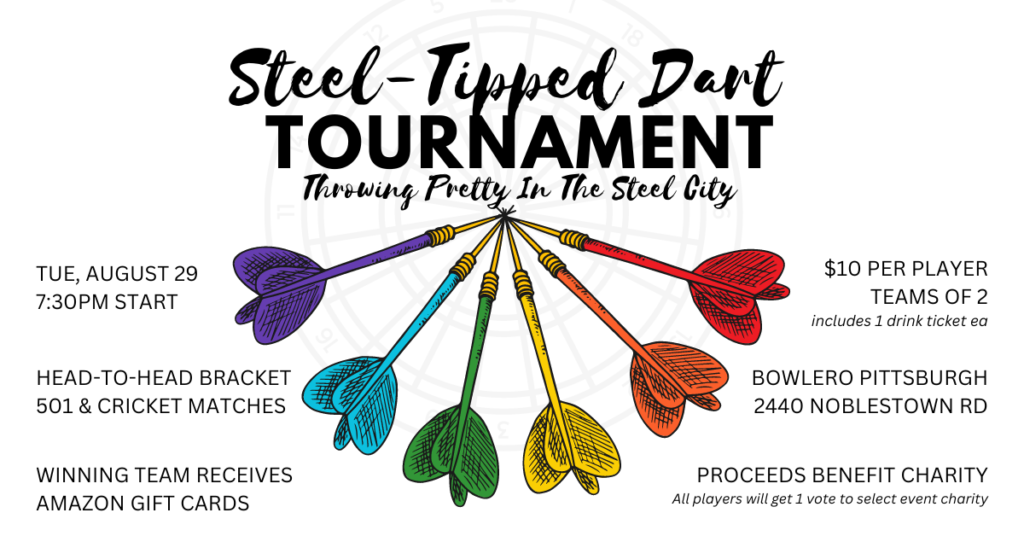 Charity Benefactor Options
The event allowed each participant to cast a vote toward one of three initiatives:
Hugh's Kitchen, a project of Hugh Lane Wellness Foundation
Hugh's Kitchen provides nourishment to our communities with necessities like food, hygiene products and safer sex kits.
Big Siblings Program , a project of Big Brothers Big Sisters of Greater Pittsburgh
BSP is a version of Community-based Mentoring Program that matches self-identified LGBTQIA+ youth with LGBTQIA+ volunteer adult mentors in the LGBTQIA+ community.
THEATRIQ, a program of Dreams of Hope
Dreams of Hope provides the region's LGBTQA+ youth a welcoming environment to grow in confidence, express themselves, and develop as leaders. Every year they work with seasoned artists to create original work (theatre, visual art, music, etc.) exploring LGBTQA+ themes. A program for LGBTQA+ aged 13-26.
Stonewall Pittsburgh's Annual Impact
The $200 donation to Big Siblings programs came from the the $10 admission each player paid to enter the tournament. The 2023 charity impact of the organization has reached $11,352 with this donation.
Other donations:
– Volley Ball Donates $4,000 As Result Of Annual Fundraiser
– Bowling League's Largest Season Crowns Winners, Donates $2,500 To Charity
– Kickball Donates $1,500 To FurKid Rescue From Special Paw Pageant
– Bowling League Donates $1,550 And Crowns Winter 2023 Teams
– Dodgeball League Makes $1,600 Make-A-Wish Donation