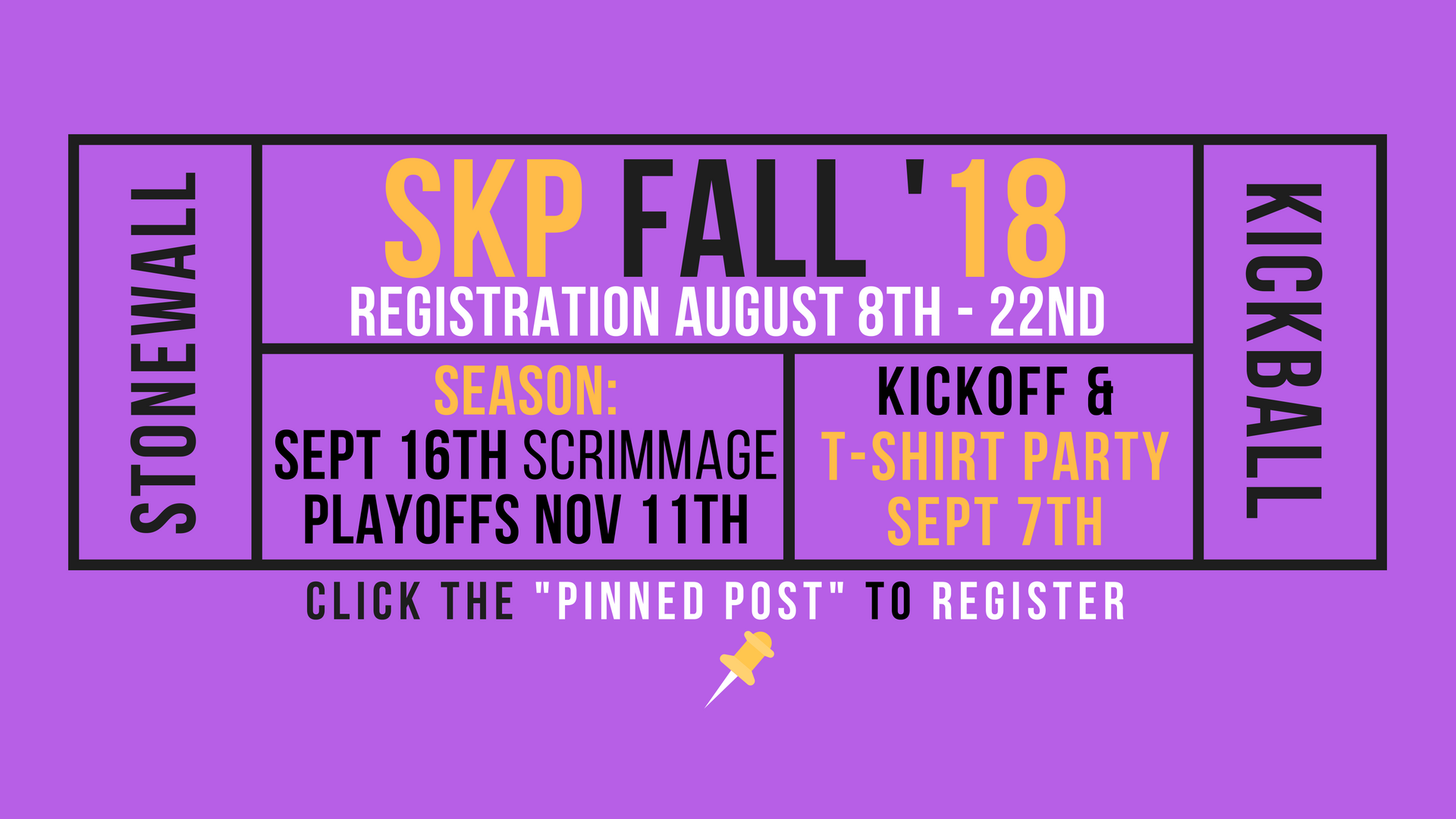 With all this humidity and high temperatures, it's time to clean off those cleats and lay down the bases this fall at Arsenal Park for our 9th Season of Kickball in the City! Whether you are a returning player from a previous season or completely brand new to the league, we are very excited to have you joining.
Registration opens August 8, 2018 at 6:00 p.m. via LeagueApps.
---
Schedule:
The Fall 2018 Season, played at Arsenal Park in Lawrenceville, will begin on Sunday, September 16th (scrimmage game), and end with our championship on Sunday, November 11th. The full schedule to be released shortly after the close of registration. As stated above, games MAY START AT 11AM this season and the last games MAY START AT 5PM, depending on number of teams.