Stonewall Kickball Pittsburgh has found a new location to call home and is excited to announce permits have been secured for Meadow Park starting the fall 2022 season. Spring 2022 was the final kickball season at Arsenal Park, which is about to undergo renovations.
This move to Meadow Park affords our league for adequate fielding space, access to clean facilities, a pavilion shelter for community building, and increased access to the fields by public transportation & safe ride sharing spots. Meadow Park is the O'Hara Township's largest developed park encompassing over 24 acres. It offers a picnic shelter with electric & water, restrooms, two ballfields, two tennis courts, a new playground & more.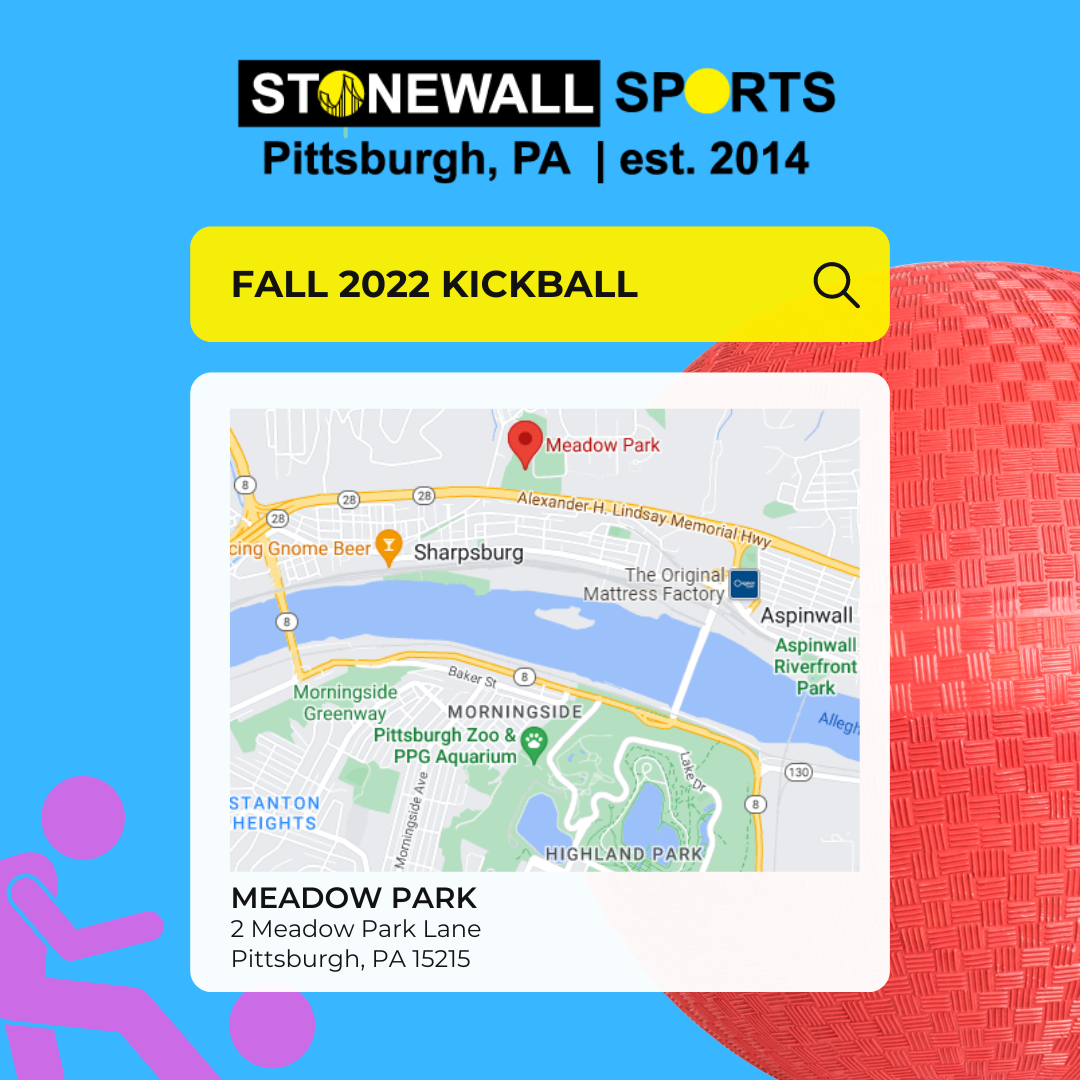 Meadow Park, located at 2 Meadow Park Lane, Pittsburgh, PA 15215 is off Kittanning Pike at Harding Road.
Although kickball will host a new location, it's the united player community that makes any field "feel like home."
Despite applying for Mellon Park and Heffs Park in spring 2022, as indicated in the league's registration announcement, the City of Pittsburgh's delayed permitting process and limited field space has resulted in Stonewall moving beyond city limits to just across the Highland Park Bridge. The fall 2022 season currently has of over 375 players and more than 20 teams registered with registration closing on August 20. The season will take place on Sunday afternoons from September 18 through November 6, 2022.