Sunday, June 5 was a wonderful day for kickball. Mother nature blessed the league with a gorgeous day and the play and sportsmanship was out and PROUD. League members donned pride gear in celebration of Pride Month which made the day extra colorful.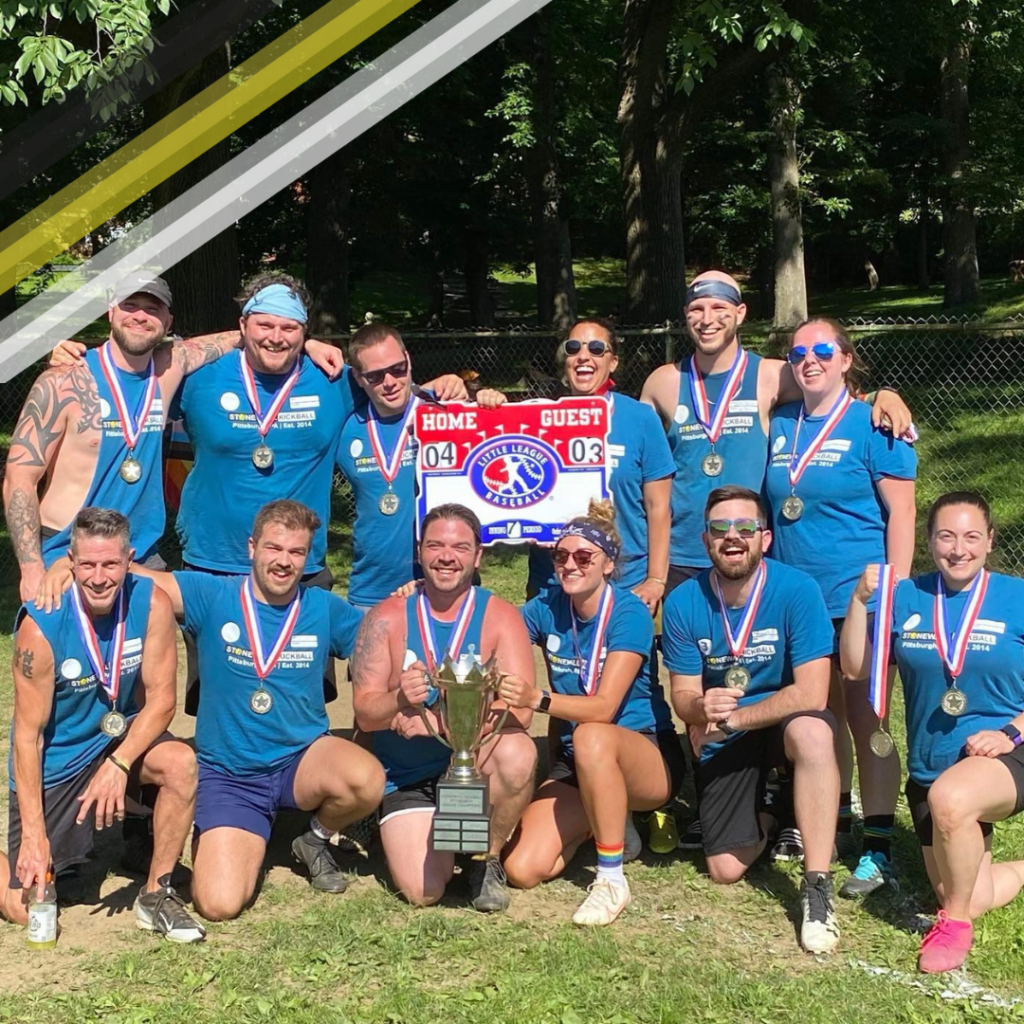 In the end, the Ballics proved that they "reigned supreme" in a championship match that came down to the final out. The Cleated Queens were outscored 4-3. See the final play of the game here on Instagram.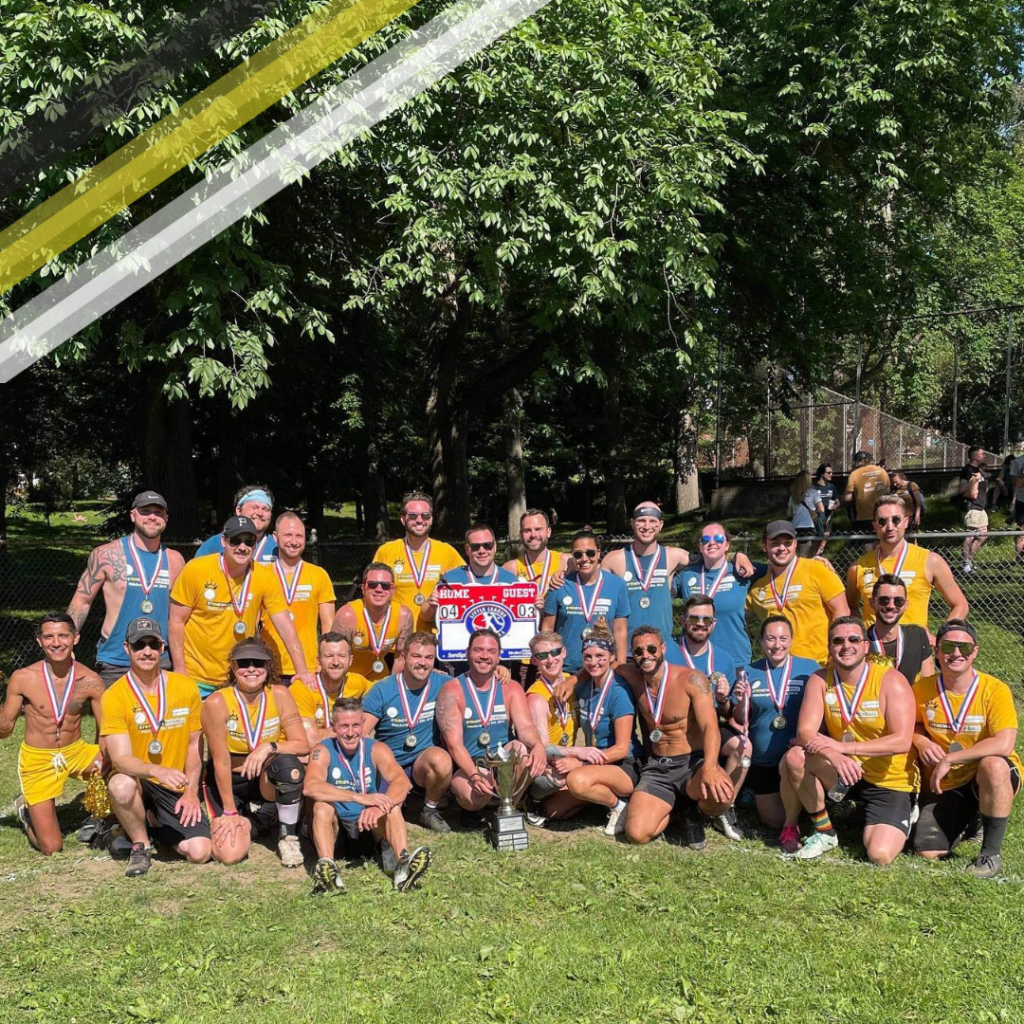 The entire game was streamed live on Facebook Live via the Stonewall Sports Pittsburgh page. Copies of the video are available to watch. Video of the second half of the game, however, has an audio issue, which should be corrected before our next broadcast.
Most may have heard that this was the final game expected to be played at Arsenal Park. The City of Pittsburgh has opted not to permit Arsenal Park after August 31 in favor of a park redevelopment which will remove Fields 2 & 3 from the park. Stonewall leadership is working with the city on alternate locations and has high hopes of finding a new home in Mellon Park this fall. Details will announced with registration dates as they are finalized.
Players are encouraged to submit League Feedback on the season directly through this website.