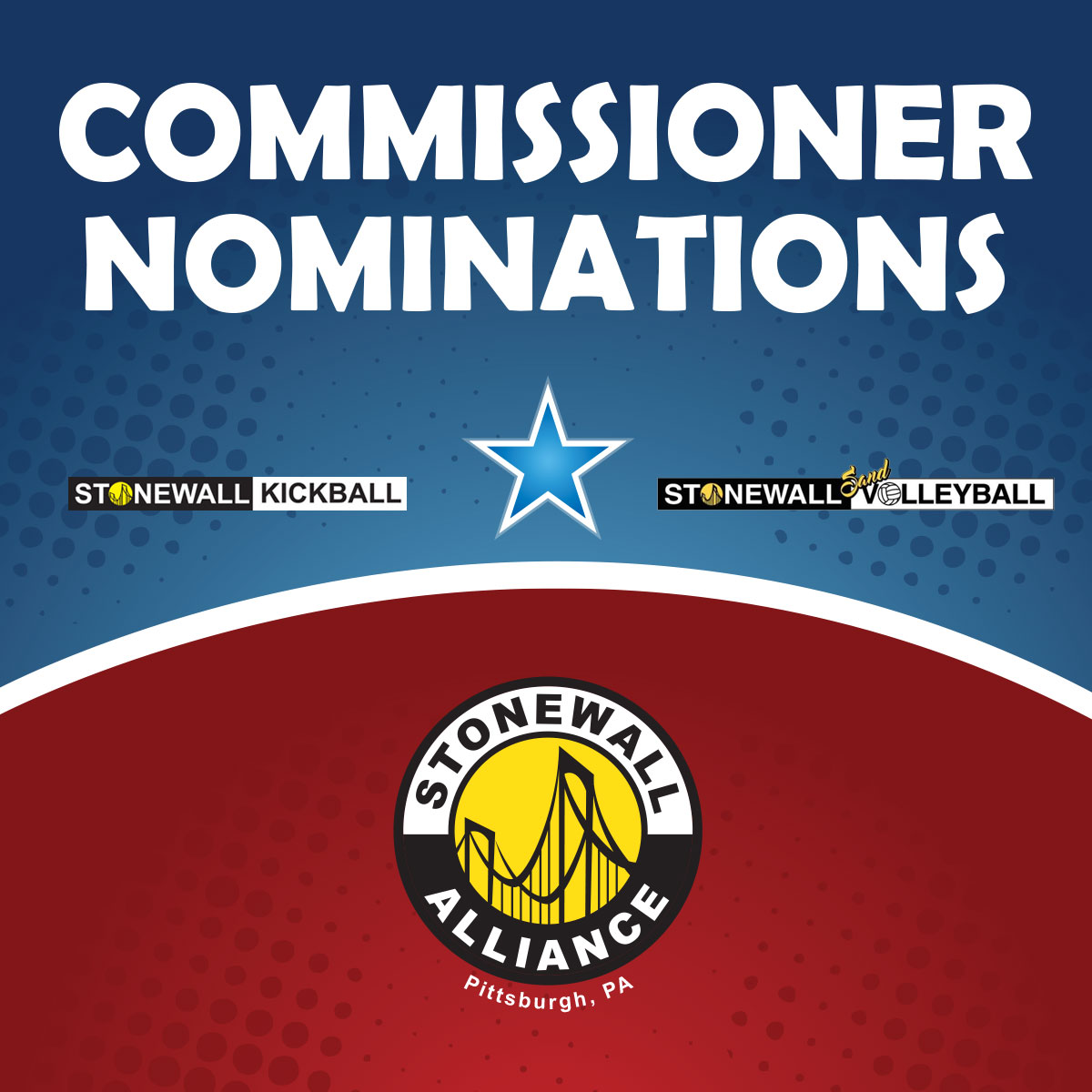 As some of you may know, we are in need to fill our vacant Kickball Commissioner position! We have seen great growth in Stonewall Kickball since it's first season in 2014! It has become more than a sports league, but rather a second family.
We are currently looking for an individual that believe in the values of Stonewall and its purpose for our community to serve as the Commissioner of Kickball. Speaking from personal experience this job comes with quite the list of responsibilities and obligations. I have no doubt in my mind that there are individuals among us that will accept this challenge, and continue the work to create a place for sports, community, family, and acceptance.
We are looking for individuals to either nominate themselves to fill the vacant position OR nominate a fellow individual that you feel exhibits the qualities to lead the next seasons of Kickball in Pittsburgh.
Applicants should have previous participation in Stonewall Kickball and/or equivalent & justified experience with the sport. Availability to actively be involved during the sport's season. And, good standing in our community. The application will be open from today, February 1st, until Thursday, February 8th at 11:59 p.m.
https://www.surveymonkey.com/r/stonewallkickball
Once all the nominations have been submitted, the Stonewall Alliance Board will select several qualified candidates, and a vote will occur to select the next Kickball Commissioner. Individuals that are eligible to participate in the election and vote are:
All Kickball Captains from the 2017 seasons
All Members of the Kickball Board
All Members of the Stonewall Alliance Board
Each of the above members will be allowed one vote, regardless of holding multiple positions. (i.e. if you are a captain and sit on the board, you only will have one vote; if you are a captain in two seasons, you will only have one vote; etc.)
We are excited to offer the Stonewall Community a chance to participate in deciding the next leaders of their organization. The application process is open, so consider nominating yourself, or nominating a peer that you believe would make a great commissioner to organize and grow this great league!