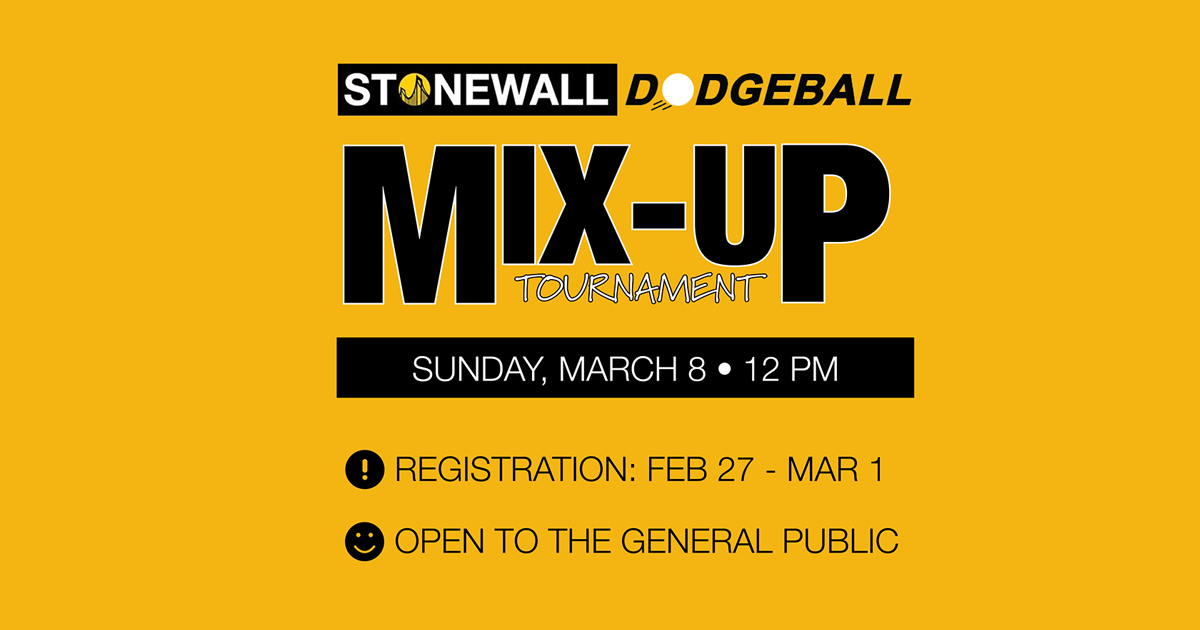 SUNDAY MARCH 8 AT 12PM
BOTH LEAGUE AND NON-LEAGUE MEMBERS WELCOME
Details for the Mix-Up tournament are here! Registration will open on Thursday, February 27th at midnight and stay open until Sunday, March 1st at midnight.
Registration Link: https://stonewallpittsburgh.leagueapps.com/events
Anyone interested is able to sign up to play (both Stonewall and non-Stonewall players). After sign-ups close, we will randomly assign teams on Monday, March 2nd to play together in the tournament on Sunday, March 8th at noon.
Teams are encouraged to generate a team name and uniform (or costume) for the occasion.