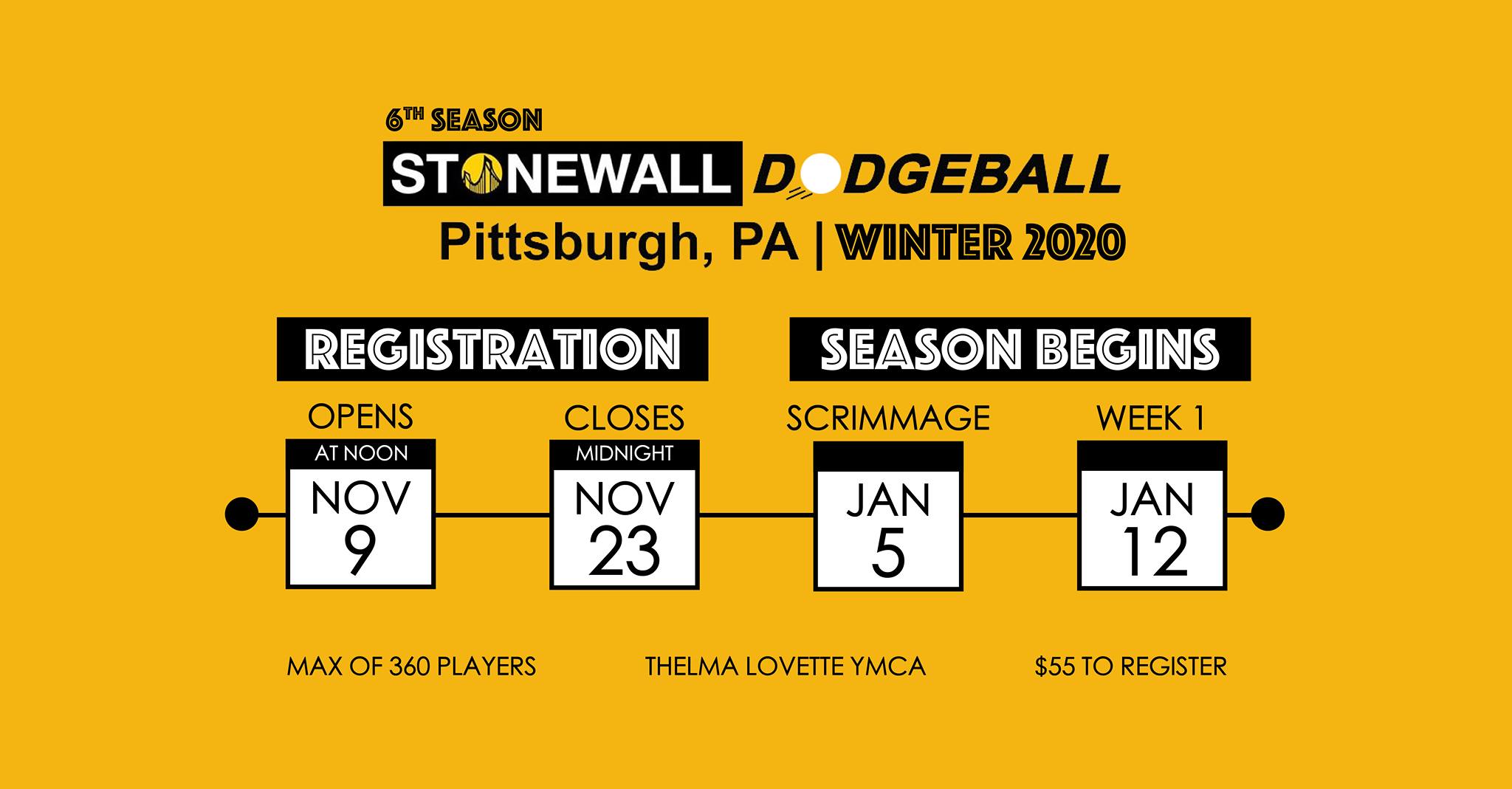 Mark your calendars for November 9th at noon as sign ups for the 6th season of Stonewall Dodgeball Pittsburgh.
Registration opens promptly at noon on November 9th and the sport has a history of selling registrations quickly. In fact, only the first 18 teams to reach the 12 player minimum are guaranteed spots in the league. All other registrants will be considered free agents and assigned to teams with available roster positions. The Registration Fee is $55 per player.
Individuals new to Stonewall Pittsburgh are encouraged to complete a profile on LeagueApps to speed up the registration process on registration day.
LeagueApps Registration Site >>
The Winter 2020 season will kickoff on Sunday, January 5, 2020 and continue weekly through early March. Games will be 45-minute head-to-head matchups at the Thelma Lovette YMCA in the Pittsburgh Hill District with start times between 12pm to 5pm.
Continue to the Dodgeball page of the website for rules and more information as it becomes available. Also join our Facebook discussion group to communicate with fellow league members.