Stonewall Alliance and Stonewall Sports Pittsburgh is excited to have elected Nikki Nastasi to the role of Dodgeball Commissioner for the 2022-2024 term.
Nastasi has been an active, long-time member of the Stonewall community, having played in nine seasons of kickball; seven seasons of dodgeball and sand volleyball; and three seasons of bowling. She served as the assistant head referee for dodgeball during the winter 2022 season, has been a member of competitive USA Dodgeball for the last year, and has participated in two Stonewall National Conference & Tournaments.
"I simply love the sport of dodgeball and think it is one of the best ways to have fun while involving community togetherness," says Nastasi. "I would like to promote interest, create more passion for the sport, and bring exciting new practices for future seasons. Dodgeball aside, I am looking forward to partnering up with Stonewall Alliance and other sports throughout the year to deliver more Pittsburgh events."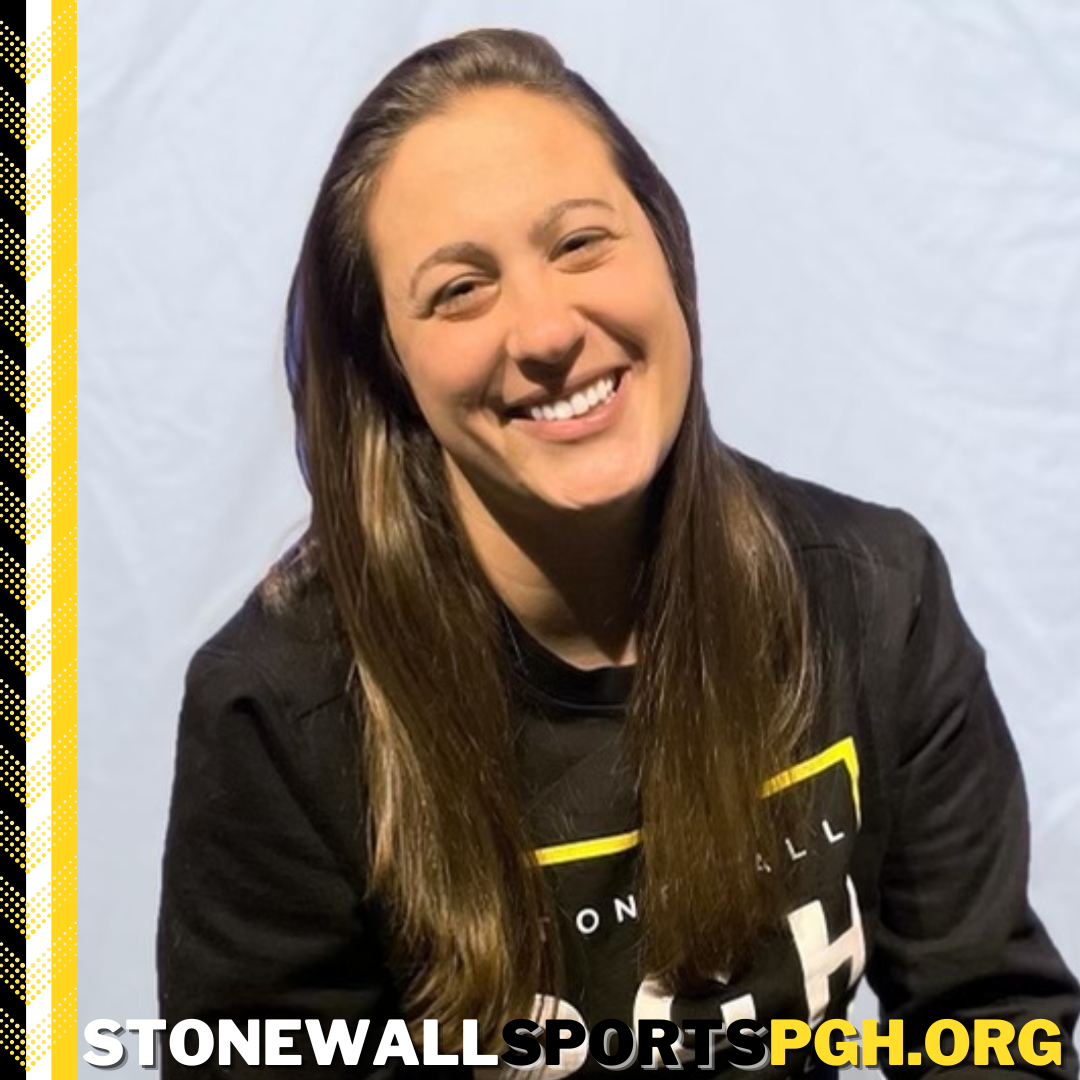 Dodgeball will be entering its eighth season. Nastasi is the fourth commissioner in the sport's history with the organization, having been preceded by Adam Mazza, Devin Redinger and Ryan Carlisano.
Players can expect the next dodgeball season will start in early to mid-January on Sunday afternoons. Since its inception, the league has called the Thelma-Lovette YMCA its home court, running two simultaneous games in a divided gym. Schedule, rules, and registration information will be posted at stonewallsportspgh.org when it is finalized.
Individuals interested in joining the volunteer dodgeball board for winter 2023 can apply online at stonewallalliance.org.