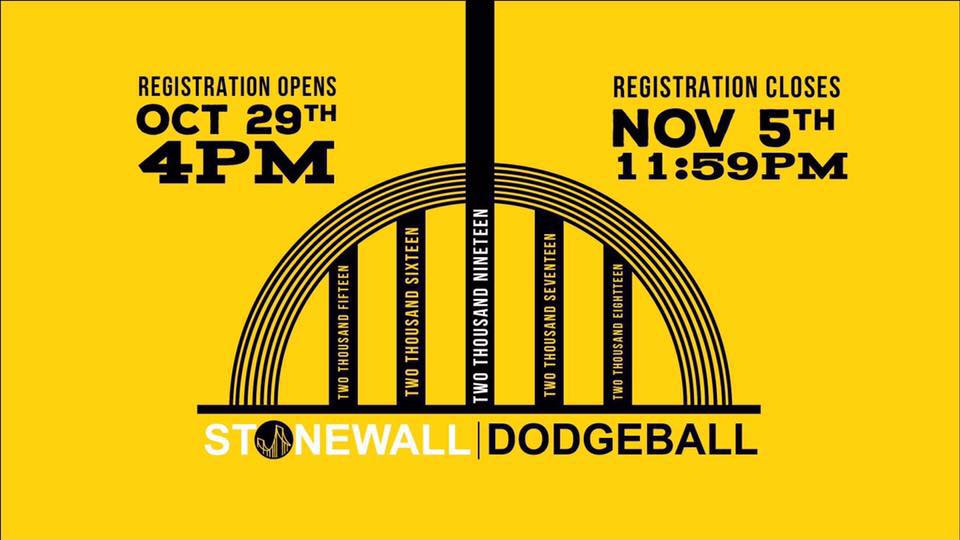 Registration for the the fifth season of Stonewall Dodgeball Pittsburgh opens this Monday, October 29th at 4pm. The cost to play is $50. Our season will run Sunday, January 6th through Sunday, March 10th. Games will be played on Sundays at the Thelma Lovette YMCA on Centre Avenue.
Teams will be made up of 20 players each. If you don't have a team to sign up with, you can sign up as a Free Agent and be placed on a team.
Message for Captains:
The t-shirt color options for 2019 are: Royal, Admiral Blue, Light Blue, Scuba Blue, Kiwi, Kelly Green, Forest Green, Safety Green, Safari, Purple Retro Heather, Purple, Cardinal, Maroon, Azalea, Classic Pink, Cyber Pink, Retro Heather Coral, Fiery Red, Burnt Orange, Gold, Yellow, Black, White, Athletic Heather, Ash and Chocolate.
Link to Register:
https://stonewallpittsburgh.leagueapps.com/leagues/dodgeball
Registration will be open until November 5th at 4pm.