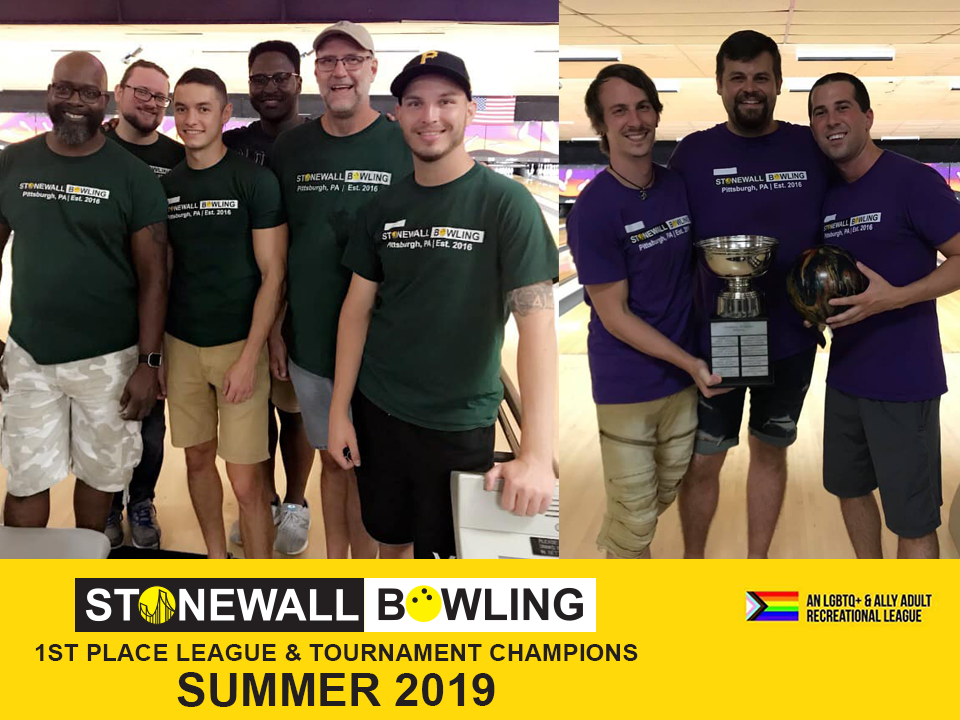 On August 21, the Summer 2019 Bowling Season officially ended with an end-of-season tournament. The night was full of great camaraderie, good sportsmanship and included a wonderful spread of food contributed by each team. Ultimately, each team was competing for bragging rights and to have their team name engraved in the Bowling Trophy.
Stonewall Bowling Pittsburgh is unique in their league awards by the fact that both the 1st Place League and Tournament Champion get awarded with separate plaques on the league cup trophy.
Congratulations to the "Ballbarians" for their 1st Place performance through 8 weeks of league play.
Congratulations to the "Splits On Your Face" team for winning the end of season tournament, earning the title "Tournament Champions" for their first time.