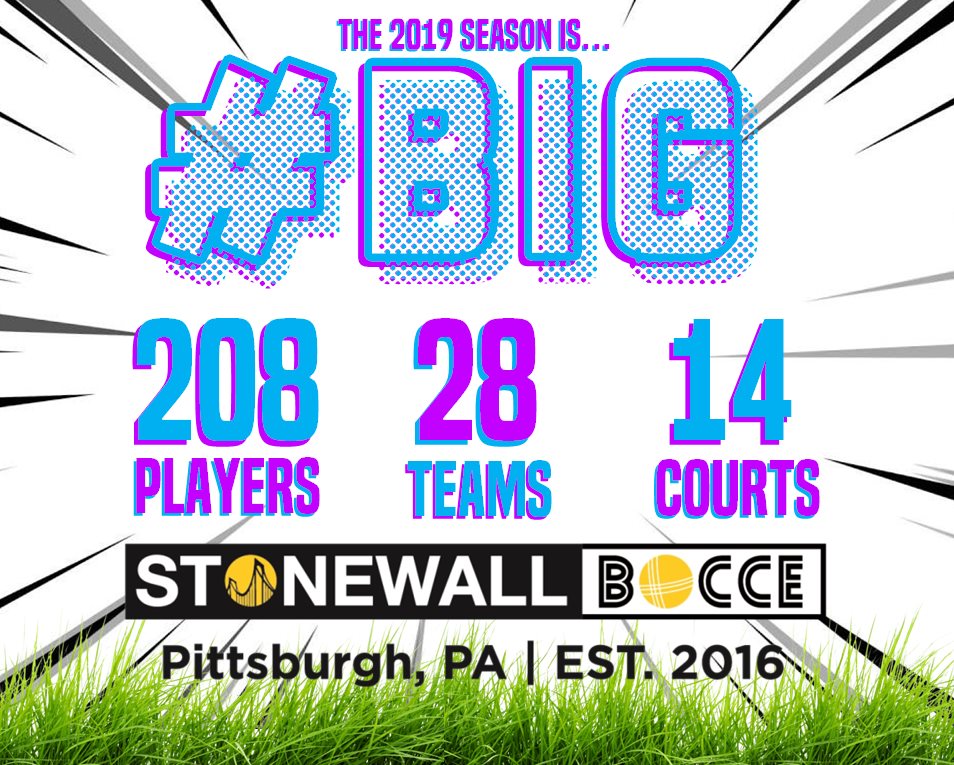 For the Fall of 2019, Bocce will be celebrating its largest season to date.
In the fourth season under the direction of Justin Coy, the Bocce league has grown to 208 players across 28 teams. The bocce fields will be expanded to 14 color-coded courts. Play will commence on Thursday, August 15 at Arsenal Park in Lawrenceville.
Keep an eye out for a second season of Bocce After Dark where we gather after the games at local establishments to socialize and recap our evenings.