Soon will be a chance to throw support behind the next proposed sport to join the list of programs offered by Stonewall Sports Pittsburgh.  On Sundays, June 12 and June 26, come play Ultimate Frisbee with us at McKinley Park in Mount Washington from 11:00 a.m. to 4:00 p.m.. With no kickball or sand volleyball on these Sundays, it is the perfect opportunity to gather the community to test out this new offering.
Interested players should pre-register for free using the LeagueApps registration portal so we can best plan the number of fields necessary. Additionally, we need volunteers to help keep things running smoothly, so please indicate your willingness to help during pre-registration.
Special Event Overview
Teams of up to 7 will play in 45 minute games consisting of two 20-minute halves with a 5 minute halftime break.
Games will be scheduled for every hour, on the hour.
Each hour will begin with a 5-minute quick rules overview and general skills review.
New teams will be randomly formed every hour to encourage socialization and a mix of skills.
The league will follow the rules of USA Ultimate as best can be adapted to our city fields.
McKinley Park
McKinley Park is located on the southern slope of Mount Washington nestled between Pittsburgh's Beltzhoover, Bon Air, and Knoxville neighborhoods. Ultimate frisbee fields will be formed on the football and baseball fields of the park.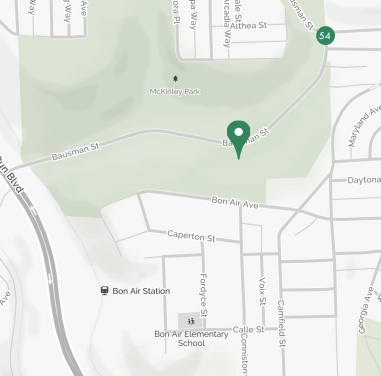 Future League Formation
Offering a new sport for Stonewall Pittsburgh takes a lot of coordination and effort from volunteers within our own community. What is unique for ultimate frisbee is that no other Stonewall Sports chapter offers the sport, so Pittsburgh will be helping set the stage for expansion across the chapters. Locally, William Bainbridge is leading the charge.  He presented a formal proposal to the Stonewall Alliance board to launch a season following some trial events.  The board approved his request on April 27, 2022 and is providing equipment and funding to support the trial events.
Conducting the June 2022 events will provide insight for the board to make a determination of how best to move forward with a future league. The league will require additional volunteer leaders and need to work with the Pittsburgh City Parks office to find a proper field location based on anticipated league size.
Dates and times for the future season have not yet been selected, but Stonewall players should anticipate that they will not conflict with the other Stonewall programs.