To put an official close to the Winter 2018 season of Stonewall Dodgeball, league representatives presented a check to the Make-A-Wish Foundation for $4,400.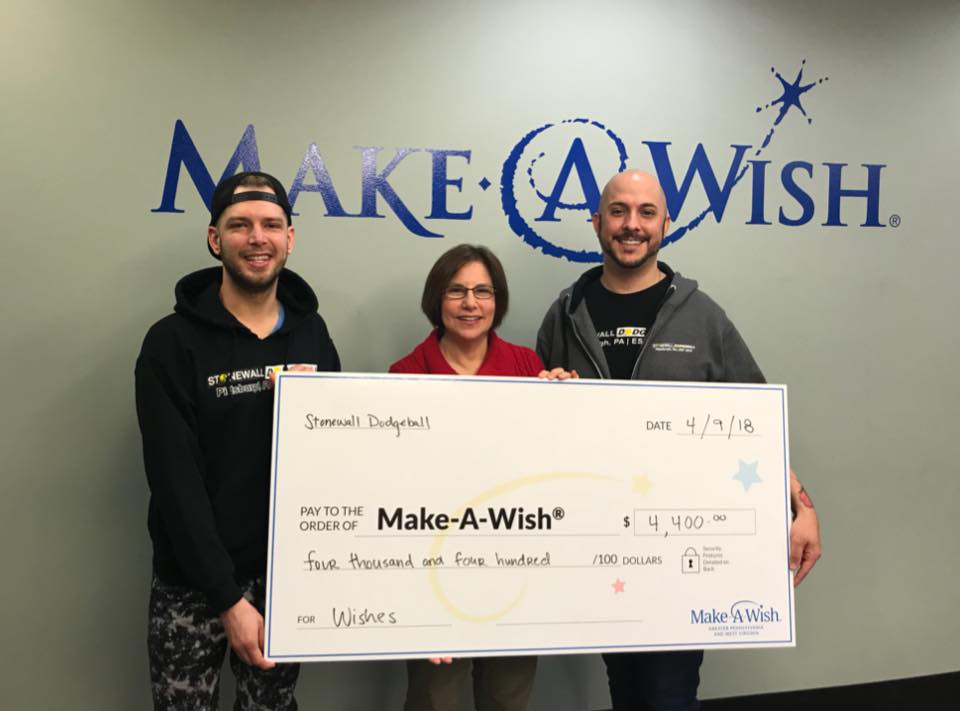 On April 9, 2018, Commissioner Ryan Carlisano and leadership member Justin Weifenbach had the pleasure of hanging out with Stephanie Pugliese at the local Make A Wish offices where the donation check for $4,400 was presented.  This level of donation will fund an entire wish for a wish kid!
The money represents fundraising efforts of the league events and auction proceeds from the Sister Cities Tournament with Cleveland.
Thank you to everyone in the league who donated to our many fundraisers throughout the season for making this happen!!