The Stonewall Sports Pittsburgh organization oversees individual sports leagues. Each league is run by its own volunteer commissioner and committee who oversee the day-to-day operations of the sport.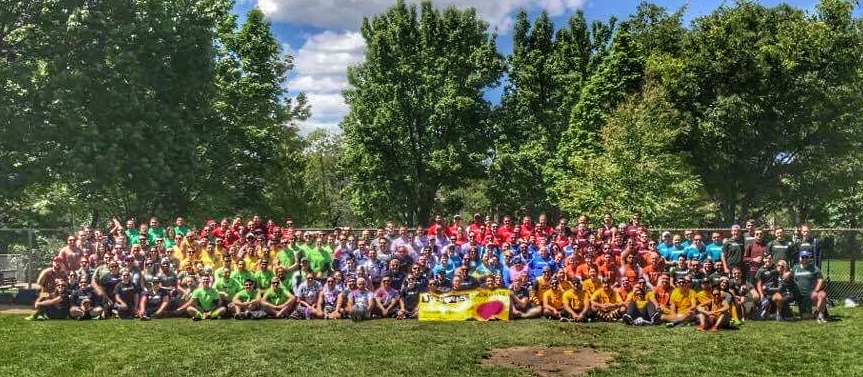 Stonewall Sports Kickball has two seasons per year – Spring and Fall. The Spring season runs from March through early June. The Fall season runs from August through November. Kickball is the largest Stonewall league in Pittsburgh with over 1,000+ registered players in 10 seasons. Join the Facebook Group page for the most up to date and relevant information! https://www.facebook.com/groups/StonewallKickballPittsburgh

Bowling
est. 2016
Bowling makes its debut starting Summer 2016 as an indoor activity that plays rain or shine at Forward Lanes in Squirrel Hill. Learn More >>

Sand Volleyball
est. 2016
Sand Volleyball makes its debut starting Summer 2016.

Dodgeball
est. 2015
Stonewall Sports Dodgeball has an annual Winter season running from January through March. Dodgeball begin in Winter 2015 with 8 teams. The most recent Winter 2016 league has 16 teams of nearly 300 members.
Bocce
est. 2016
Stonewall Sports Bocce has an annual Fall season running from August through October. Bocce began in 2016 with 6 teams. The most recent Fall 2019 league has 28 teams of over 200 members.
More Sports
Coming Soon
To suggest a sport, please Contact Us.